Testimonials
A few of the wonderful notes I've received from clients,
We received the third Chapel painting today and we love it! We also have framed and presented the first two paintings to the recipients. Their reaction was complete awe and appreciation! They loved the artwork and have been more than gracious about receiving a beautiful picture of the Chapel that they each worked on so diligently to bring to life! The third one will be a gift to our daughter and son-in-law-to-be after their January 2018 wedding in the Chapel! Thank you for using your talent and gift to make it possible for us to bless each of these people in such a special way! Austin, Texas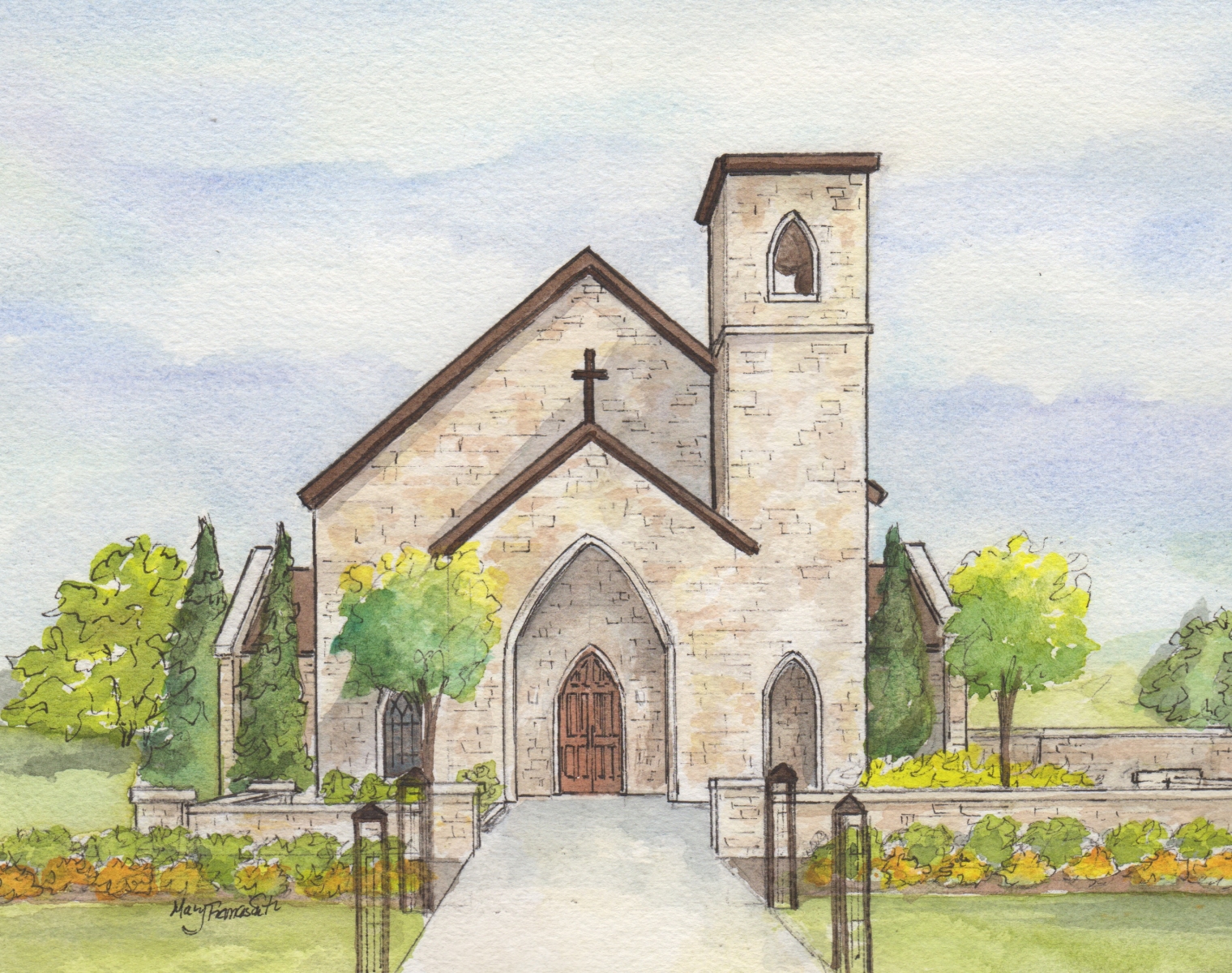 I received the painting of my parent's house yesterday. The painting is wonderful!! I love everything about it and the detail of the cardinal is perfect! I enjoyed the process and am so pleased to have discovered you. I cannot wait to give this to my parents. Thank you for sharing your special talents with my family. Someday in the near future I may place another order, until then best wishes to you and yours. Conneticut
We have received the painting of our home and we absolutely love it! We are delighted with every aspect, the overall beauty and integrity of the scene, the details, the colors! We have already made plans to frame it and are deep in negotiations about in which special spot it will be displayed! Thank you so much for undertaking this project and doing such an outstanding job! Austin, Texas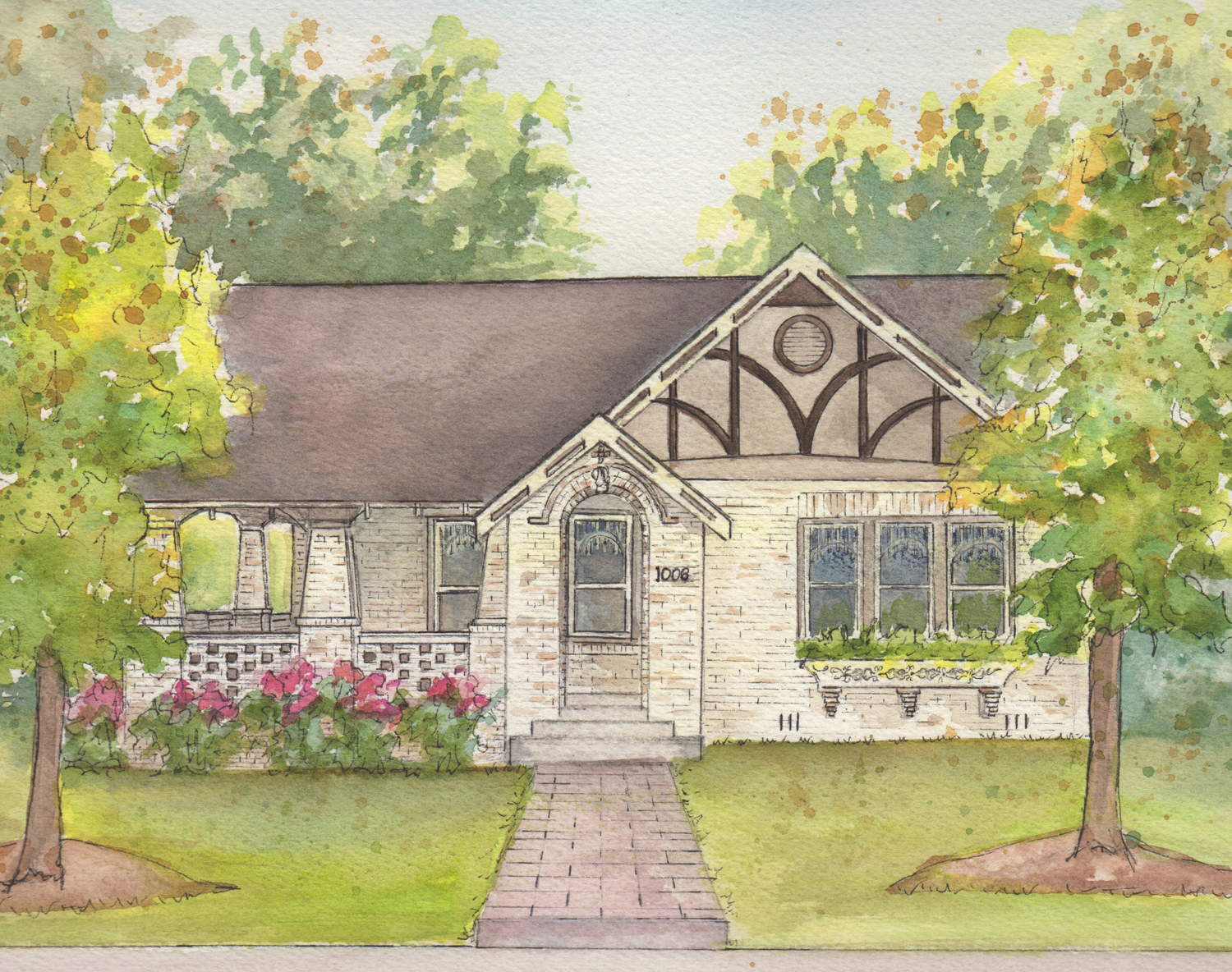 I just finished wrapping the beautiful pen and ink drawing you created of 95 Broadway. It looks great and I am so proud and excited to be presenting them with this special gift. It's a gift they will display and treasure for many years to come. I'm so glad I found you! I will definitely be calling on you again in to put your talent to work.Thanks for making this process so easy:) New Jersey
My kids surprised me with your watercolor. It is just wonderful! This is the home in which we raised our four children. We recently sold our home to "downsize" but all our memories are alive and well! Your art captures the warmth of love that made that house our home. Thank you so much for this gift!
Just wanted to send you this pic (attached) of my parents receiving the painting you did of their beach cottage. They couldn't have been more thrilled and it was the perfect gift. Thanks again for all your work and attention to detail! Atlanta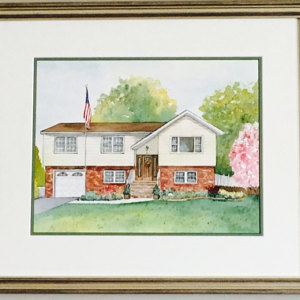 Fran: I received the drawing of the house yesterday. The drawing is fabulous. I LOVE IT! Michigan
I am completely in love with my painting! I look at it every day and it brings me back to a place in time when I was a child. I cannot thank you enough! Marietta, Georgia
The house rendering we received was absolutely perfect! It looks like you are standing in the front yard looking at the house in person. The details are incredible. My husband and I both agree that this is one of the best gifts we could've ever given to ourselves.
Fran worked hard to get me exactly what I wanted. Her communication is stellar, and the piece is beautiful. Thanks! Eureka, Missouri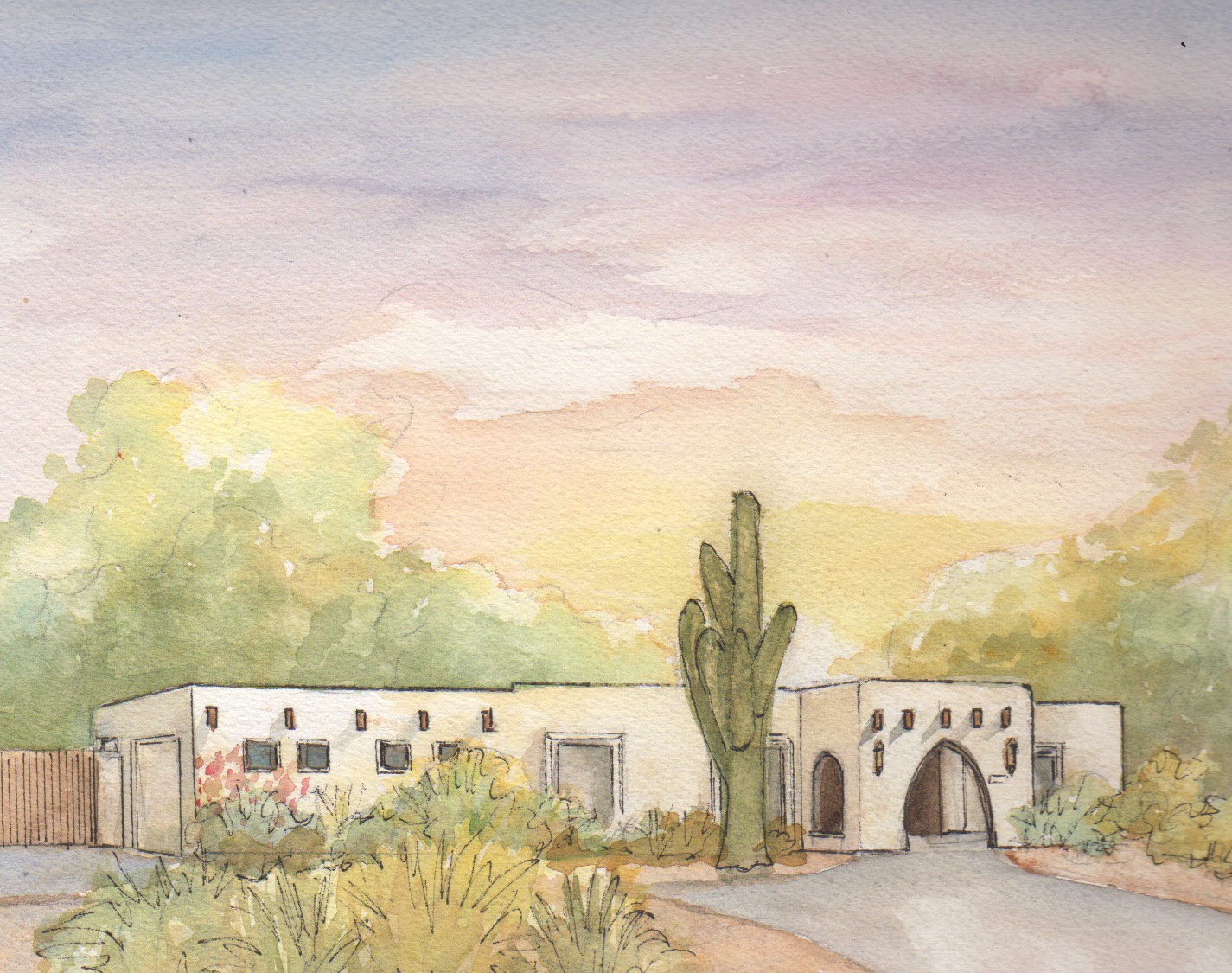 My mother LOVED this gift of her childhood home & the care in which Mary placed in the project was greatly appreciated. So grateful! Chandler, Arizona
Beautiful respresentation of our family cottage. The piece was a Christmas present for my wife and one of the best gifts she has ever received. Michigan
Mary was so accommodating. I had an impossible deadline and I wanted some text additions. After talking with her, I scrapped the deadline to give her the time she needed. I had a feeling it would be worth it, and I was 100% right. I couldn't be happier with my decision! The painting is absolutely gorgeous. The colors are so vivid and it looked exactly like the venue. My friend thought I had purchased it from them, that's how good it was. When I told her I had it custom made just for them, she was overjoyed. I knew I had given them something special that they would both treasure forever. If you're looking for a really unique and personal gift for a couple on their special day, I cannot recommend Mary enough. She is a great lady and an incredibly talented artist. Thank you so much Mary!!! Beaumont, California
Absolutely perfect!! I can't even begin to explain the emotions I feel when looking at this piece of art. It's a gift for my father - I know he will be speechless as well. Thank you for helping us preserve our memories! Fenton, Missouri.