Welcome to Home Portraits by Mary Frances Smith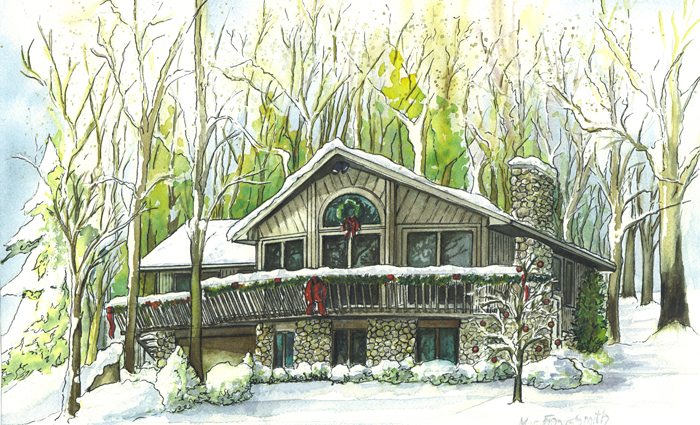 I draw houses and apartment buildings, churches and restaurants, and bars.
So much of our stories are reflected in the places we've loved. I am thankful for the ability to help capture those memories in a way to be treasured for generations.
First introduced to architectural rendering way way back in the '80's, at Purdue University, I earned a BS degree in Interior Design. As a stay at home mom looking for a creative outlet I began doing home portraits for friends, neighbors and local real estate agents. Through the years I've continued (and still continue) to take classes, explore new mediums and techniques. Now, more than twenty years and hundreds of drawings later I have art work hanging in collections around the world.
The combination of my love of travel, design background, and coming from a family of architects has given me an interest in structures and city scapes. I am fascinated with the challenge of trying to capture a sense of place, whether it is a medieval town, an olive grove or the house down the block.